Master Evolved Shaman - Class Dealer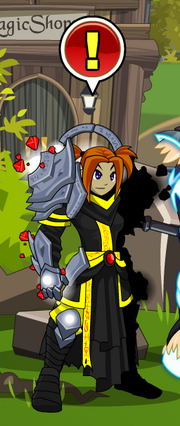 Greetings Hero! I've been waiting for you! The spirits have shown me images of your future. I've been sent here to offer you these classes to help increase your power. Please look over them carefully. Once you master them, the power they can grant is exactly what you will need to face your foes.
Each of the classes that I can offer can be earned as well as purchased. Hard work has its rewards but most adventurers are busy. I offer the option to spend AdventureCoins to save time and effort. Both are worthy paths. It all depends on what how you see the world.
Itzachi Class Dealer Shop
Ad blocker interference detected!
Wikia is a free-to-use site that makes money from advertising. We have a modified experience for viewers using ad blockers

Wikia is not accessible if you've made further modifications. Remove the custom ad blocker rule(s) and the page will load as expected.