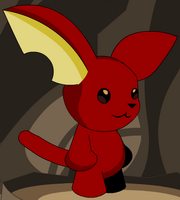 Red Healing Moglin
Twilly's Quest

EXP Boost Shop
Treasure Chest
Edit
If you have found a Treasure Chest on a monster, you will need a Magic Treasure Chest Key to open it! If you need a key, I have a few. If you have everything you need, just click Open My Chest, complete the quest and see what you got!
Open My Chest!
Twilly's Key Shop
Free Magic Keys!
Edit
Are you an AQWorlds MEMBER? If so, then you are entitled to TWO FREE KEYS per MONTH! Complete the quest below on or after the 1st of every month to get your free keys but don't forget to come back or you'll miss out!
Ad blocker interference detected!
Wikia is a free-to-use site that makes money from advertising. We have a modified experience for viewers using ad blockers

Wikia is not accessible if you've made further modifications. Remove the custom ad blocker rule(s) and the page will load as expected.